Since I wasn't available for the past week and a lot of news has happened in the Jolla world, I decided to make one post about it all and say that I am back!
Alright. Let's start with the newest… News!
1. Jolla sails to Hong Kong via Three HK
After seeing Jolla sail to India via Snapdeal, and then to Kazakhstan (More on that later) it is time for them to sail their boat in Hong Kong – China, available from August 12!
#Jolla smartphone now sailing to Hong Kong! Available August 12 through operator 3. http://t.co/BVy9WoEbmn pic.twitter.com/LTW4MGu7YT

— Jolla (@JollaHQ) July 31, 2014
Jolla has launched their new "VIP box" for their phone with a more luxurious style while embedding the Jolla phone with the regular "Snow White" Otherhalf, 3 otherhalves (Poppy Red, Aloe and Black), one leather case, USB cable and the charger inside the new box (Thanks ReviewJolla). No further details about how we can get our hands on one of these bad boys!
Don't you just wanna have this? #JollaVIPbox pic.twitter.com/VHMUbp3q2m

— Antti Saarnio (@AnttiSaarnio) July 31, 2014
Lately they have been acting fast and seems like most of their deals are being closed at the same time therefore they are launching it fast all over Asia.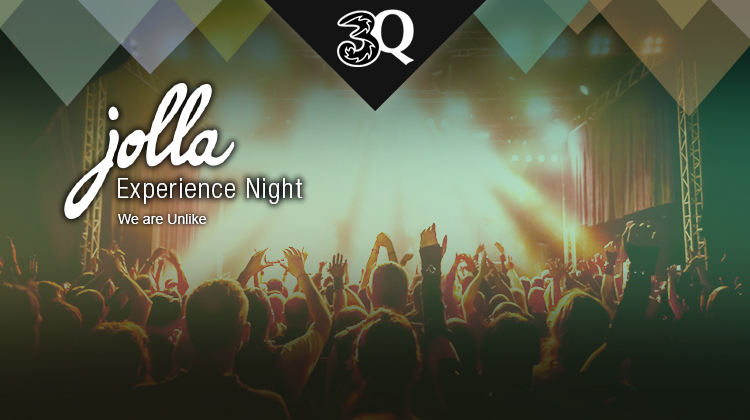 There will be a launch party or as they call it [Jolla Experience Night] held in Hong Kong and if you're there, why not just register your seat and go?
You can register here if you are based in HK or you are visiting! Thanks to ReviewJolla for the info.
2. Jolla sails to kazakhstan with mobile invest
Another big news of the week was Jolla sailing their boat to Kazakhstan via Mobile invest and while Marc Dillon and Sami Pienimäki were at the launch event, the official press release follows as:
Almaty, Kazakhstan – July 25, 2014 – Jolla Ltd, smartphone company from
Finland, and Mobile Invest based in Almaty, Kazakhstan today announced to
start the sales of the Jolla smartphone in Kazakhstan.
Marc Dillon, Co-founder and COO of Jolla Ltd. comments: "This is Jolla's first opening and
partnership in the CIS countries and we are very excited to enter the Kazakhstan market with our
innovative and distinct Jolla smartphone. I'm also thrilled to be joining the Jolla launch in Almaty
together with our official distributor Mobile Invest."

Daniyar Galimzhanov, Mobile Invest comments: "The Jolla smartphone with its unique and
independent Sailfish OS mobile operating system brings a breath of fresh air to the smartphone
market, which has long been dominated by only a few players. We believe that Jolla has true
potential to become a smartphone of choice for those looking for an alternative. We are honored to
open the world's first Jolla showroom in Almaty."
Source: Jolla Press Release
3. Jolla Sails to Rome – Italy
With that image taken from RCH Importzioni website we are now pretty sure that Jolla has yet another distributor in the world but this time it isn't Asia. This time it is Italy! Although there has been official support for Italy which is located in Europe from the day 1, but having a separate distributor is just something else right?
Alright guys this was an "official" recap of Jolla's news this past week. Be sure to check out our next posts since I'll be posting new videos soon which will be a lot of fun. At least I'm having fun making them!
Cheers!